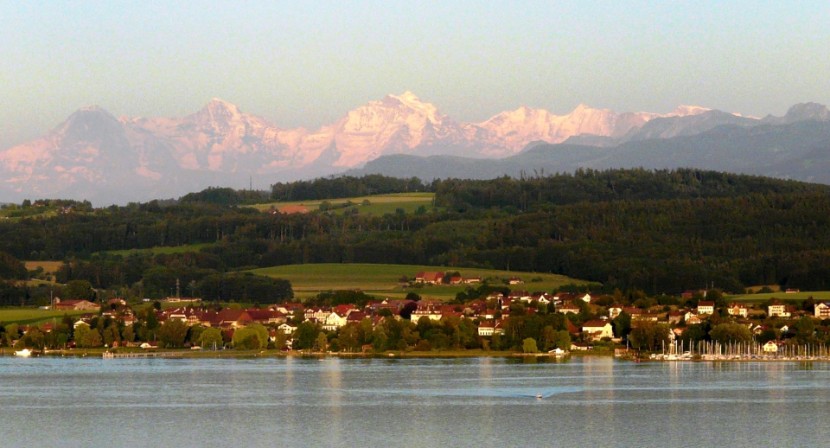 Lake Murten - Faoug Marina - Eiger, Mönch, Jungfrau
Just 8km length (SW-NE) & 3km width (NW-SE) and a lot of fun. Wind, sun and magnificient vineyards at the foot of the Jura mountains.
Marinas you find in Faoug, Salavaux, Vallamand & the small town of Morat sitting on southern shore where the lake takes its name from.
Without Lake Morat and Lake Neuchâtel working as buffer lakes, many of Switzerland's densely populated areas would flood during periods of heavy rainfall and surface runoff from the alps.
Emperor Vespasian, who grew up there, raised Aventicum (Avenches) raised to the capital of Helvetia, across the road that connected Italy to Britain.
In the Battle of Morat (22.06.1476) Swiss Confederation defeated the Duchy of Burgundy.